The Rockster R700S with screen box and return belt shows consistent performance in waste recycling in Johannesburg
The goal of Mfangano Solutions is pioneering a new and better way of doing business. Working with municipalities and contractors they deliver the right recycling machinery, at the right price, with the best environmental performance.
"We don't push our equipment onto the market, yet instead, we are driven by our customers' needs. I enjoy sitting down with clients to understand their challenges and then assist them to find solutions – that's why we're called Mfangano Solutions," says managing director James Kamau.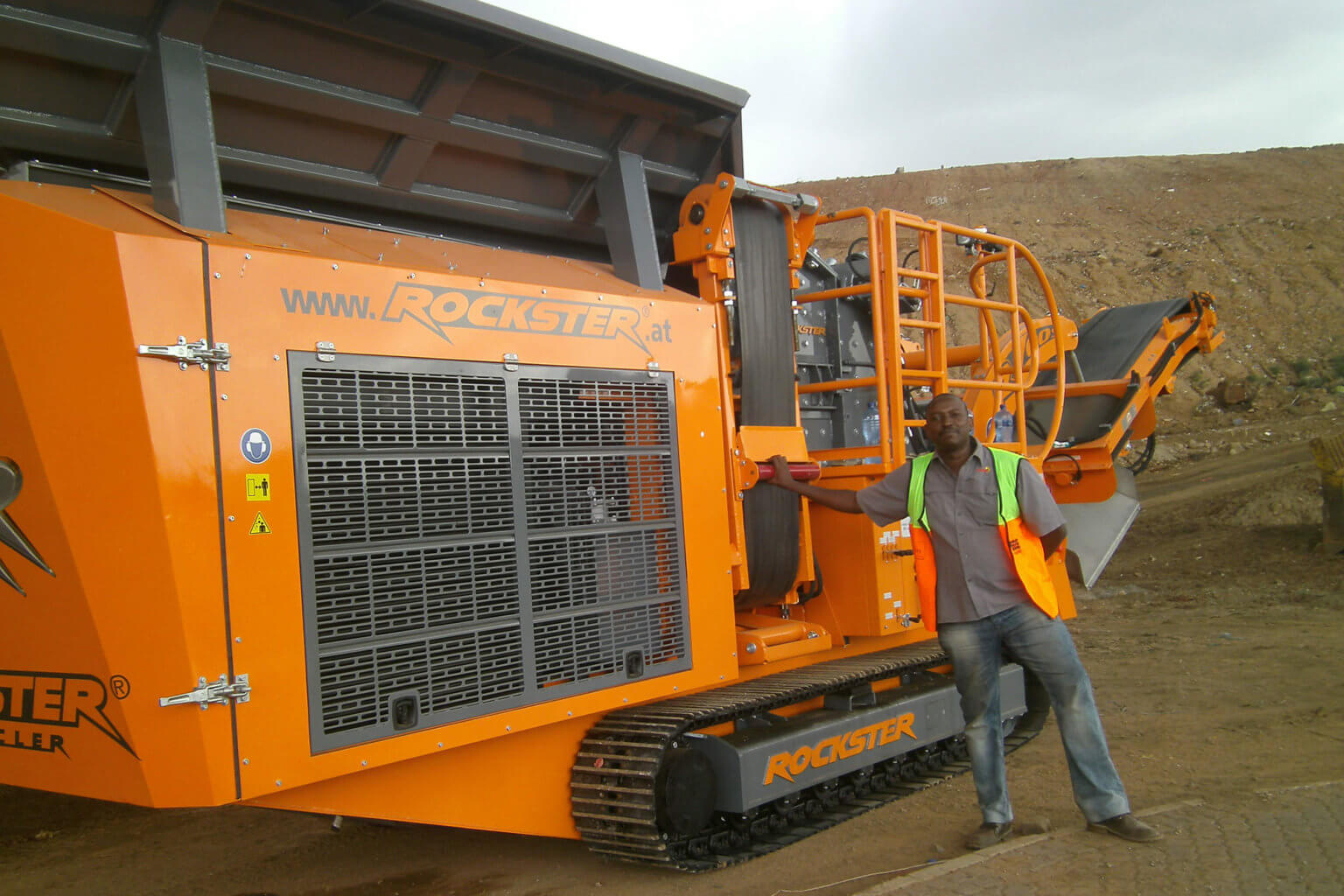 James Kamau with his first Rockster crusher R700S in South Africa
Mfangano Solutions, based in Johannesburg (South Africa), is an environmental waste management company that supports the vision of zero waste to landfill by providing a wide range of high-quality recycling machinery. These machines meet Level V US emission limits for a superior environmental performance. "We support government's goals of increasing recycling rates across waste streams while reducing landfilling. Our products create secondary raw materials, which are used in manufacturing and for energy production," he adds.
6 Rockster impact crushers R700S for Pikitup
Beginning of this year, James Kamau, the new Rockster dealer for South Africa sold 6 impactors R700S to PIKITUP, Johannesburg's official waste management service provider. Pikitup services the entire 1 625km² (the area ofJohannesburg), keeping the city clean and preserving an attractive and hygienic environment for residents and tourists.
They use Rockster crushers to produce recyclate, which is later on used in roads construction and other carbon-based materials. Landfills are minimized since they want to encourage the practice of on-site recycling and immediate re-use of the final end-product. Additionally, transport costs and associated pollutants are reduced.
MFANGANO and Rockster offer the necessary technology and know-how to reach these sectors. "Mfangano has trained Pikitup operators and keeps spare parts available at its premises. These measures prevent avoidable downtime and allow Pikitup to manage our building rubble and green waste more effectively," says Christa Venter of Pikitup.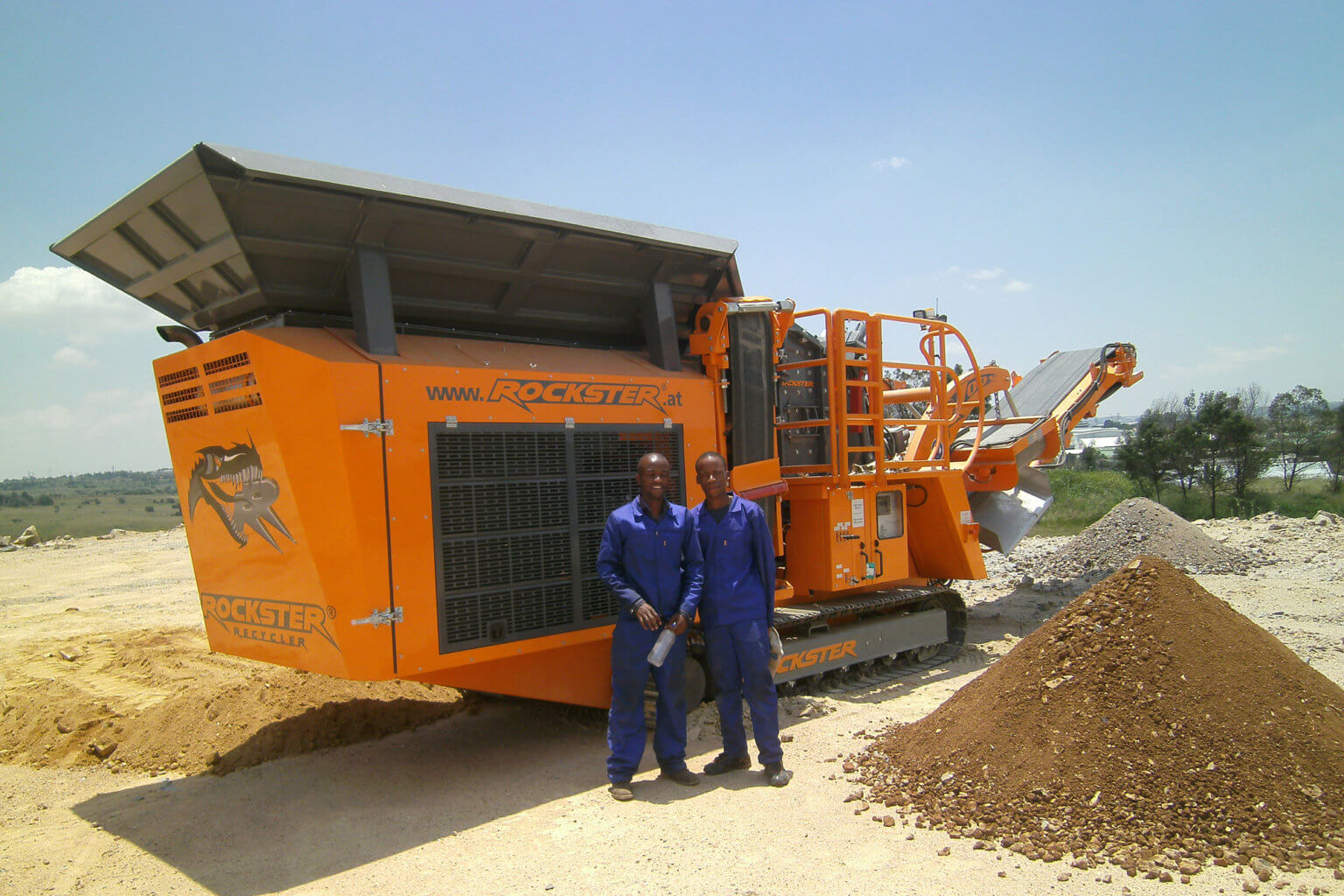 Two crusher operators in front of their new Rockster R700S
High quality crushing on limited space
The Rockster R700S mobile impact crusher was specially developed for jobsites with limited space, as is typically the case for metropolitan municipalities. "Precisely defined final product has been another argument for purchasing a Rockster crusher. The hydrostatic drive allows a continuous adjustment of the crusher speed and therefore guarantees an optimal productionww of the final product. Furthermore the hydrostatic drive has no wear compared to usual clutch systems," James Kamau says.
Not only are Mfangano Solution's products like the Rockster crushers environmentally friendly by design, they also provide a valuable service – through the promotion of the secondary resources economy. The benefits of stimulating this sector are well documented, in that it saves costly landfill space, enhances GDP, and creates jobs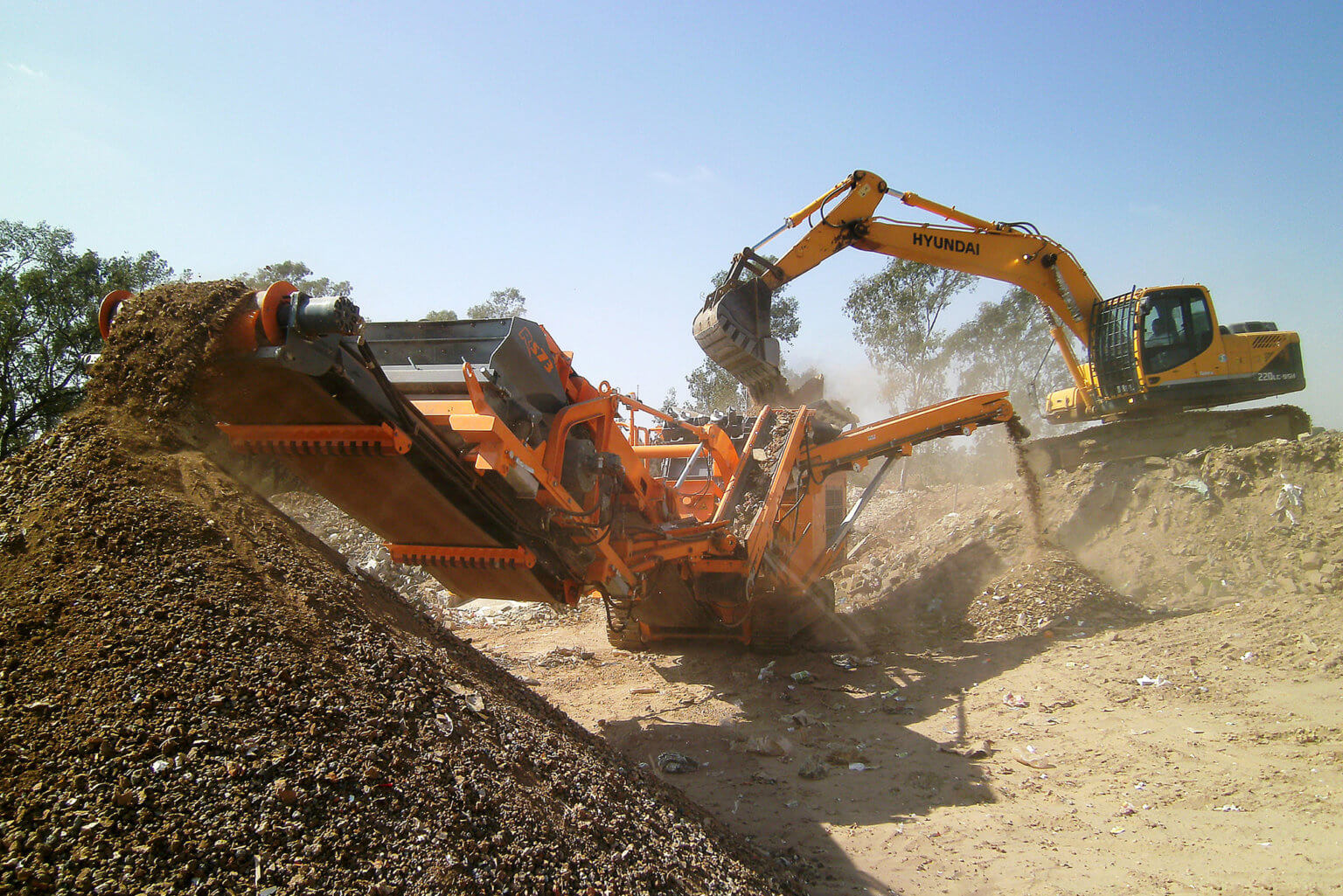 Rockster R700S at a landfill in Johannesburg, using the return belt as a stockpile conveyor