32" x 20"
800 x 500 mm
Inlet opening
bis 120 t/h
depending on material
64.200 lbs
Weight incl. screening system
Flexible, Low-wear & Reliable. With the DUPLEX option
Tier 4 Final / STAGE V Engine - 210kW / 285HP
DUPLEX-OPTION: Change the impact with the jaw crusher on one machine in less than few hours.
Hydrostatic crusher drive for consistent throughput
Adjustment of rotation direction
Optional Air Blower for seperation of light non-mineral materials
The mobile track-mounted jaw crusher R800 is the ideal solution for any application that demands strong wear parts and least amount of wear. In addition to efficient recycling of construction & demolition waste, the R800 is ideal for applications in hard natural rock.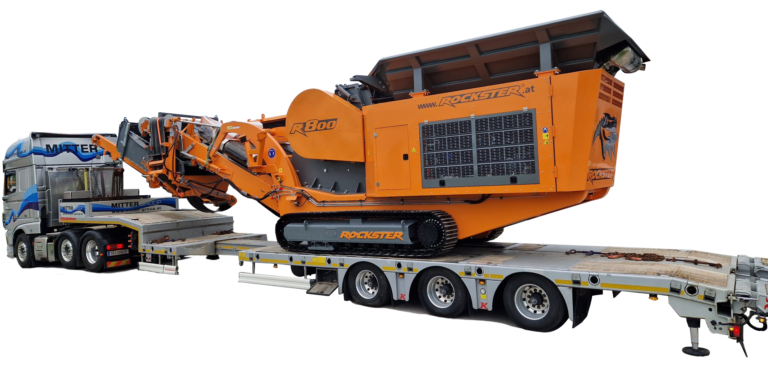 Technical refinements for an optimal crushing process
Central machine control with a fully authomatic monitoring
Sophisticated and easy-to-use multifunctional color display with various quick start functions (Different settings for a variety of applications)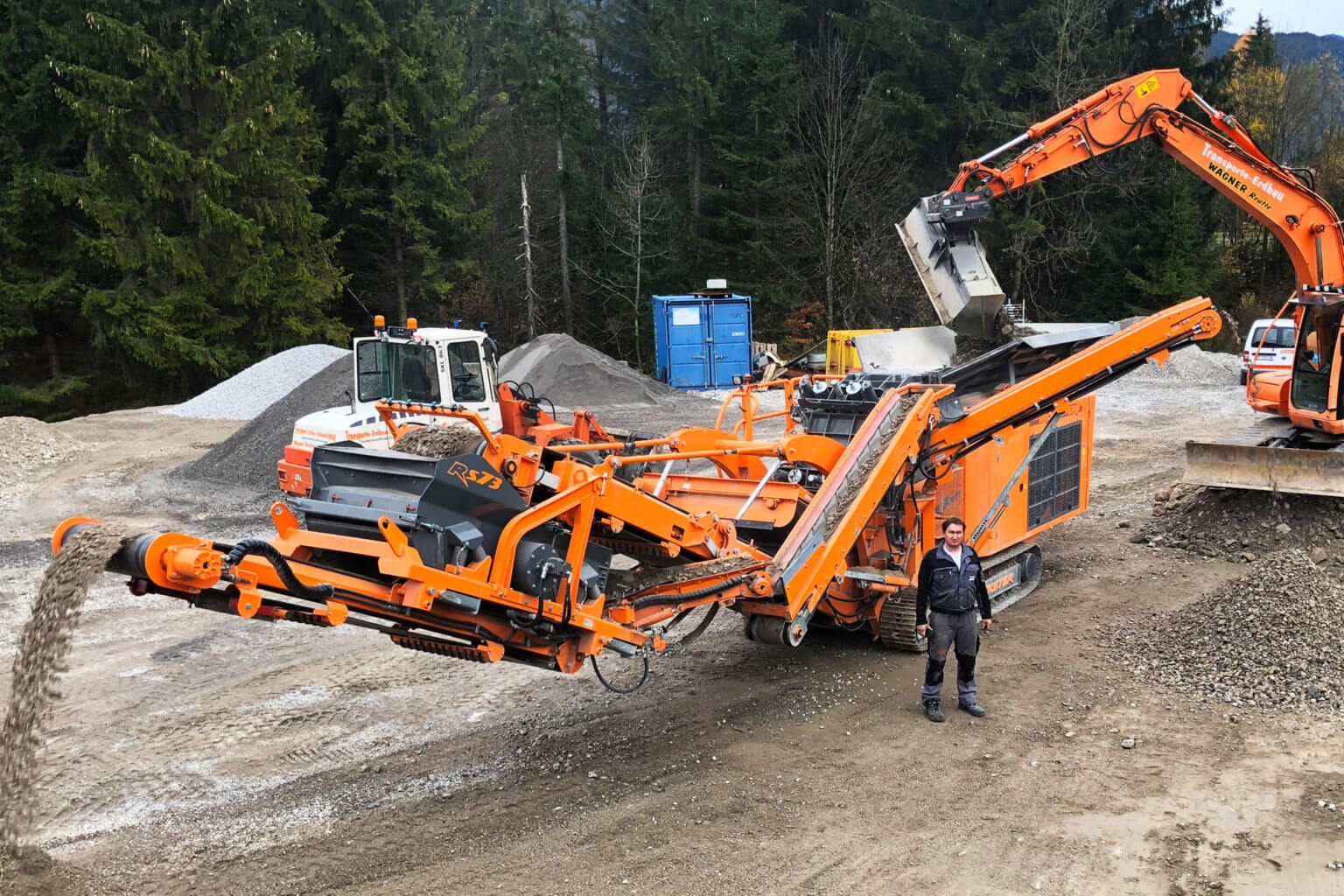 RS83 Screen box and RB75 double-functional return-/ stockpile belt
Optimal option for production of 100% defined end-product
Efficiently separate light non-aggregates such as plastic, paper, textile, cardboard, wood, ythong, styrofoam, which results in a cleaner and higher quality final product.
Key facts & Performance
Transport Dimensions
Transport Dimensions with Screening System
Brochures & Product description