R 1100
Tracked
Impact Crusher
44" x 29"
1100 x 720 mm
Inlet opening
up to 380 t/h
depending on material
83.700 lbs
38,0 t
Weight incl. screening system
The flexible crusher with high throughput!
Tier 4 Final / STAGE V Engine - 280kW / 375HP
Hydrostatic crusher drive for consistent throughput
Individually & hydraulically adjustable 2 swing beams
Unique double-functional return-/ stockpile belt
Optional Air Blower for seperation of light non-mineral materials
The tracked impact crusher R 1100 is based on Rockster's hydraulic concept and guarantees profitable and flexible recycling of asphalt, concrete and any type of demolition debris. Moreover it is equipped with a powerful rotor, which makes it ideal for processing natural stone.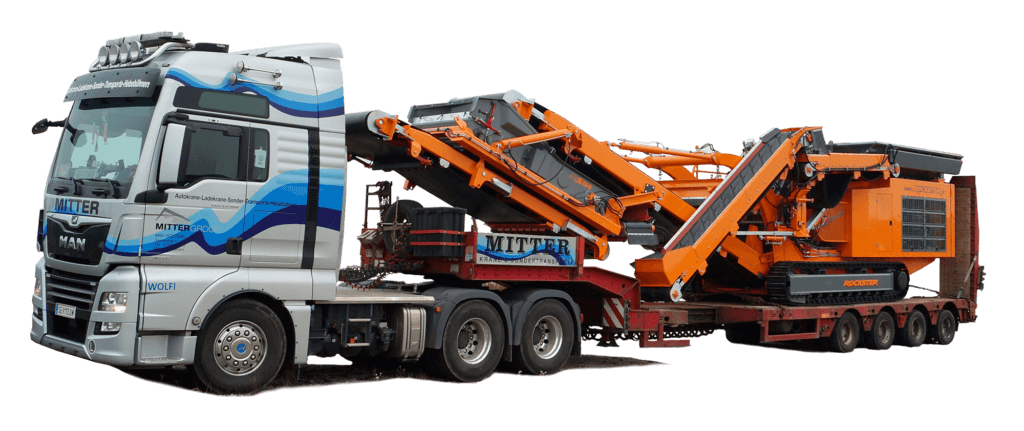 Technical refinements for an optimal crushing process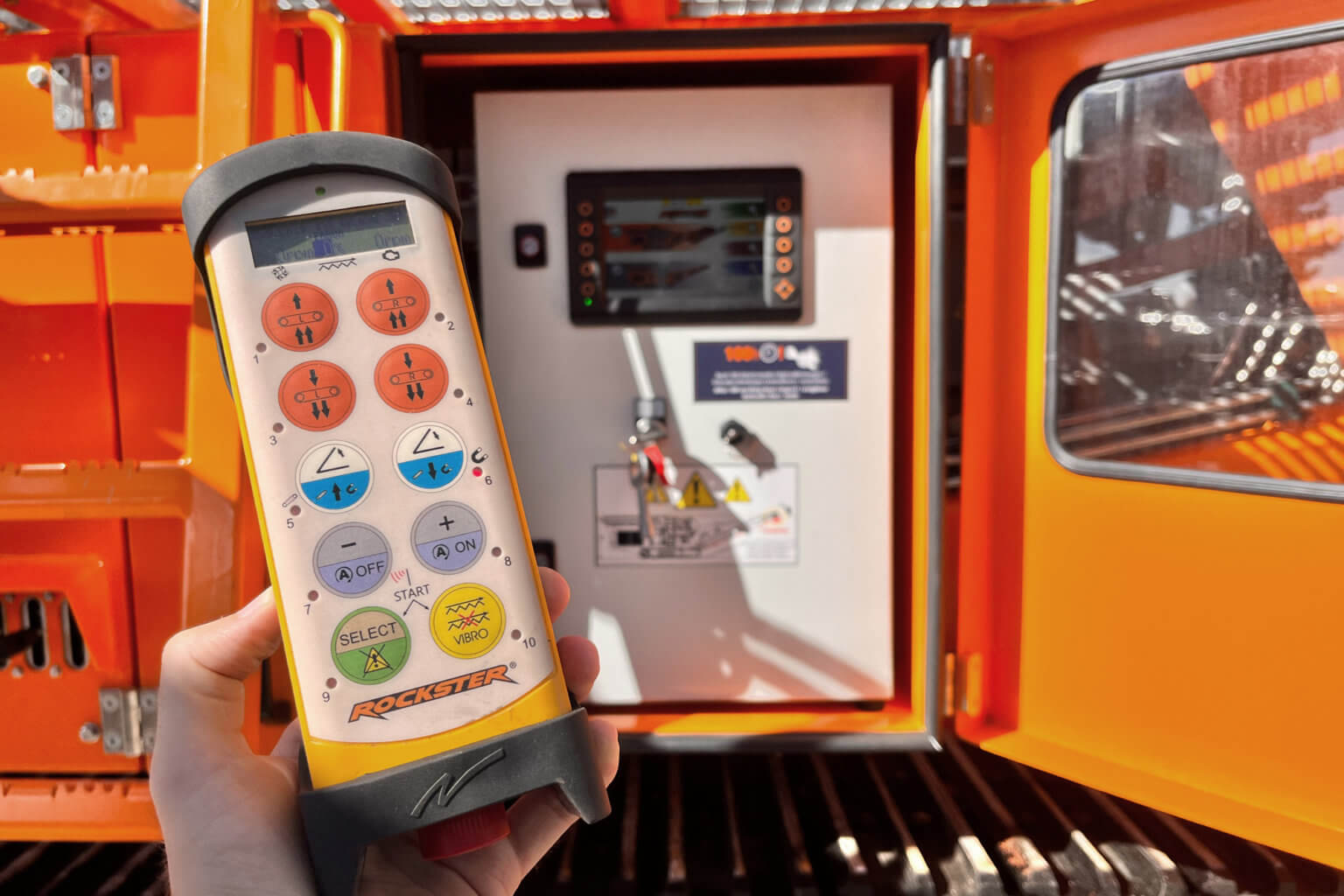 Central machine control with a fully authomatic monitoring
Sophisticated and easy-to-use multifunctional color display with various quick start functions (Different settings for a variety of applications)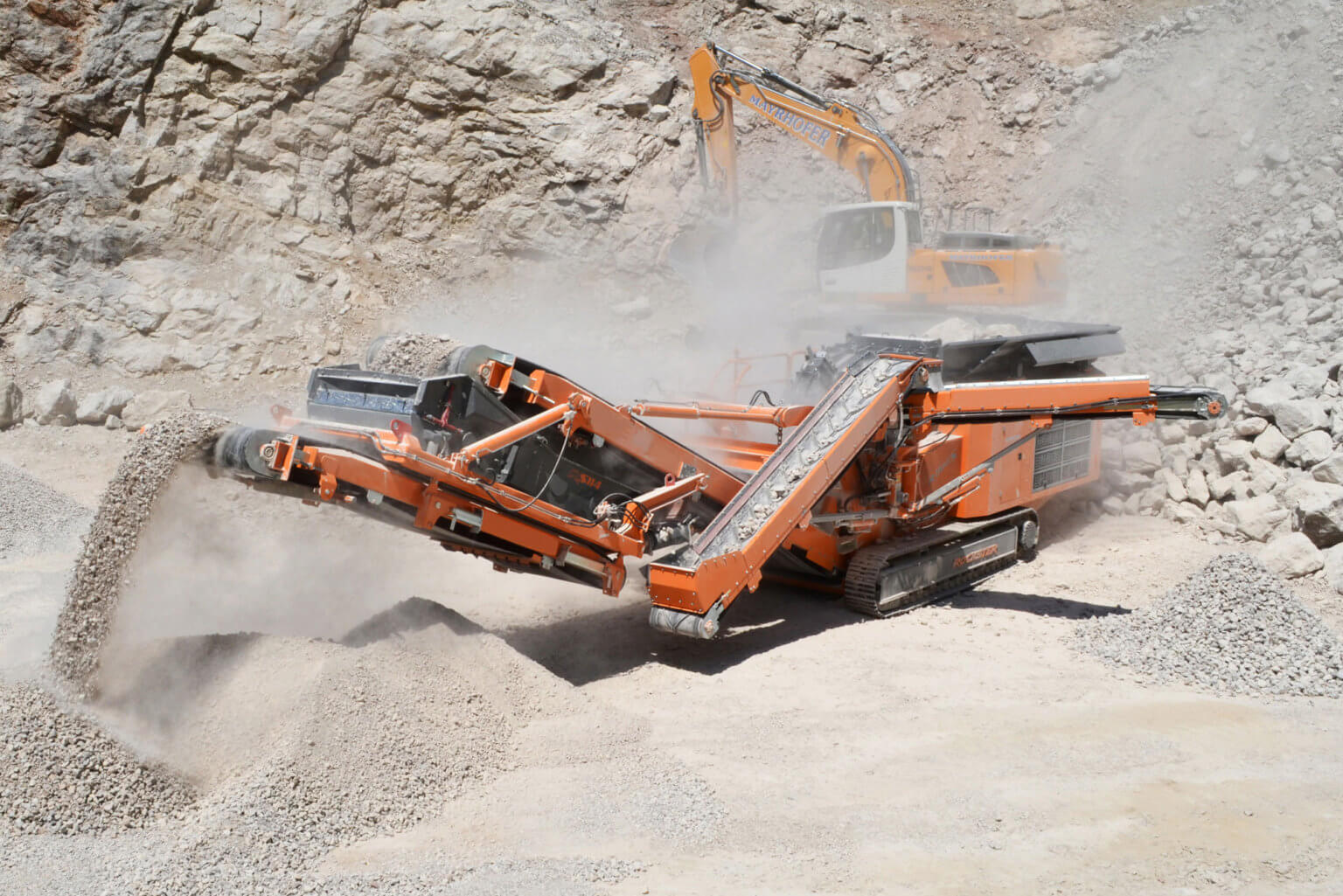 RS114S Screen box and RB95 double-functional return-/ stockpile belt
Optimal option for production of 100% defined end-product
Efficiently separate light non-aggregates such as plastic, paper, textile, cardboard, wood, ythong, styrofoam, which results in a cleaner and higher quality final product.
Key facts & Performance

Inlet opening:
1100 x 720 mm / 44" x 29"
Impact circle diameter:
1020 mm / 40"
Rotor equipment:
4 blow bars
Crushing ration:
1:10 – 1:50
Performance:
up to 380 t/h / 420 st/h
Rotor speed (continuously adjustable):
up to 850 rpm
Weight:
10,200 kg / 22.500 lbs
Drive unit:
hydrostatic
Gap adjustment (adjusted on display):
fully hydraulic
 
Dust suppression:
At the crusher inlet & outlet
Transport Dimensions
Transport Dimensions with Screening System
Brochures & Product description