Processing of gravel with the Rockster R800 jaw crusher to 0/70 mm final product.
Located in Styria, better known as the "green heart of Austria", Happenhofer Bau GmbH has its recycling center and gravel quarry. Construction waste such as brick, concrete, and asphalt as well as gravel are all materials that are recycled and/or processed in Thullin, northern part of Styria. Rockster R800 track-mounted jaw crusher is the latest edition...
Happenhofer Bau GmbH is a well-known address for demolition projects, excavation and earth works as well as pipeline and path construction. Founded in 1993 by Peter Happenhofer, the company has expanded quickly and soon after purchased a gravel quarry previously owned by company called Würzenberg. The quarry is since June 2021 a new home to a Rockster R800 track-mounted jaw crusher.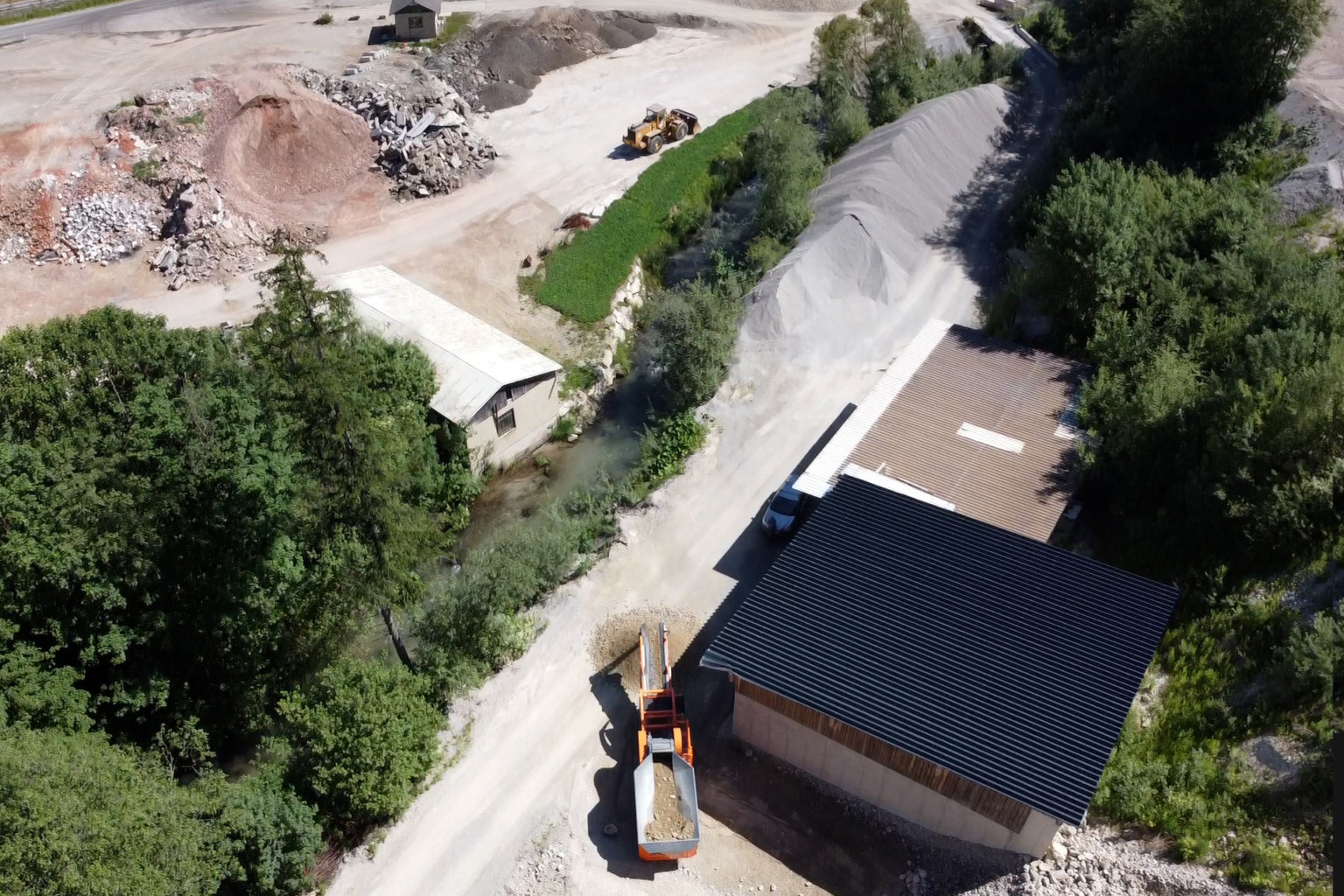 Happenhofer Bau GmbH Gravel Quarry surrounded by beautiful Styrian landscape and serpentine forest roads that do not stop the R800 from being easily transported
Independence and mobility go hand in hand with Rockster's ease of transport
After being asked why Rockster and the answer was clear and quick:" It's a transportation thing. We want to be able to transport this machine ourselves at short notice. This works extremely well with our flat-bed trucks. We can also drive upwards the corresponding forest roads or crush the material on site to a desired material size for various customers and that works very well with this machine size," says Happenhofer.
R800 is Rockster's most compact jaw crusher weighing at 25,7t without the screening system. It is designed with transport in mind and most suitable for companies that require independence and can move the crusher anytime they want. With length of only 9,60m, width 2,50m and height of 3,20 m, it sure makes it very easy to move. Above all, it is cost effective to transport to various locations without any extra permits, which is an extra plus for building a contract crushing side of the business.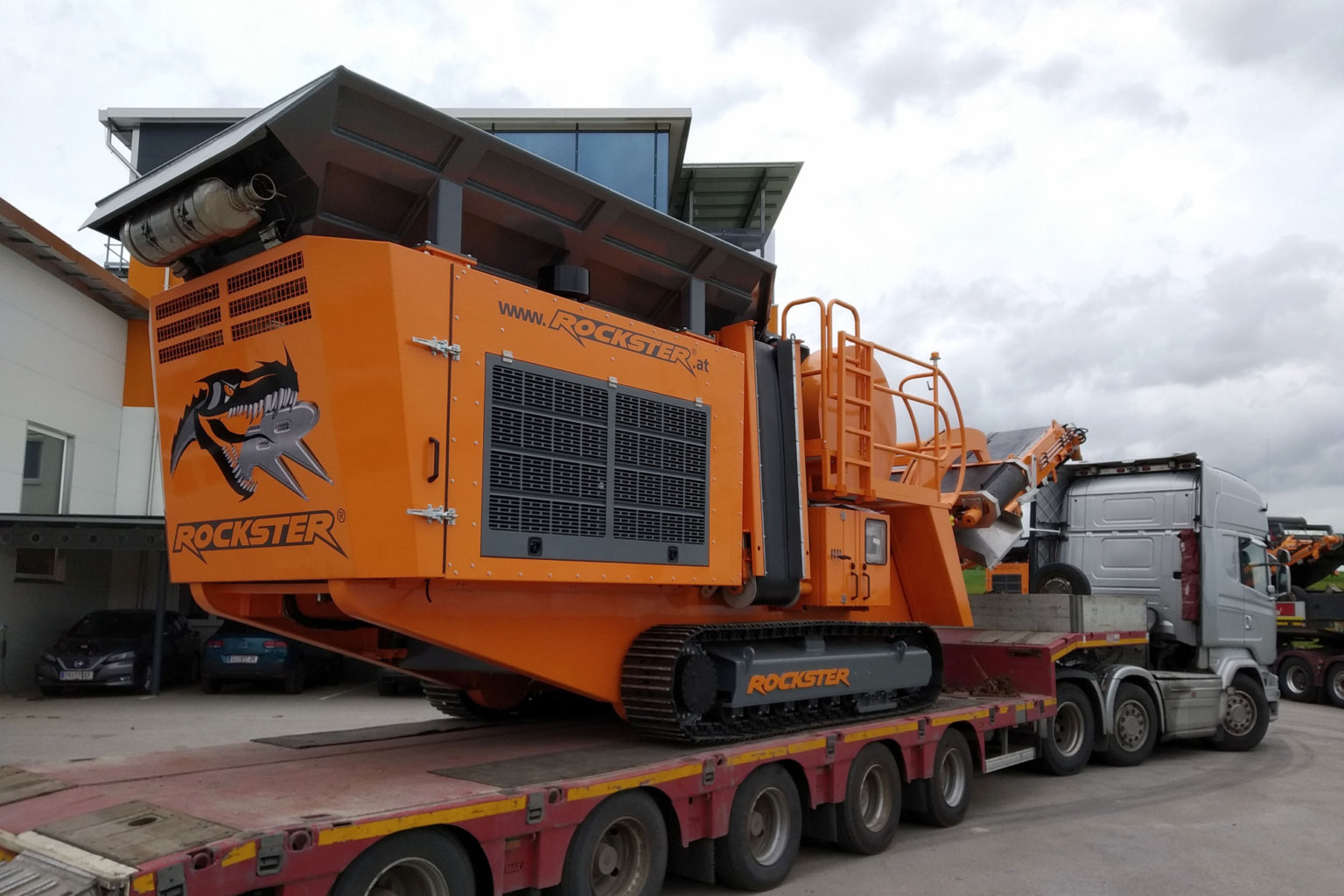 Optimum transport dimensions make the crusher easy to load and unload which saves time and increases efficiency
New possibilities with recycling of construction waste
Although the new R800 is in the gravel quarry, the main material processed with it is CDR. Based on Construction and Demolition Recycling Article by Adam Redling, this type of material will double in its volume by 2025 and the acquisition of a reliable, mobile crusher is a promising business. "The primary use for this crusher is definitely recycling of construction and/or demolition waste, concrete, brick as well as asphalt recycling. Processing of natural stone is also one of the tasks for our new crusher, "says Happenhofer. This is not the first Rockster crusher that Happenhofer Bau GmbH has worked with. "We have already rented a Rockster crusher, actually both jaw and impactor and we were very satisfied with both the product and the company, " explains Happenhofer.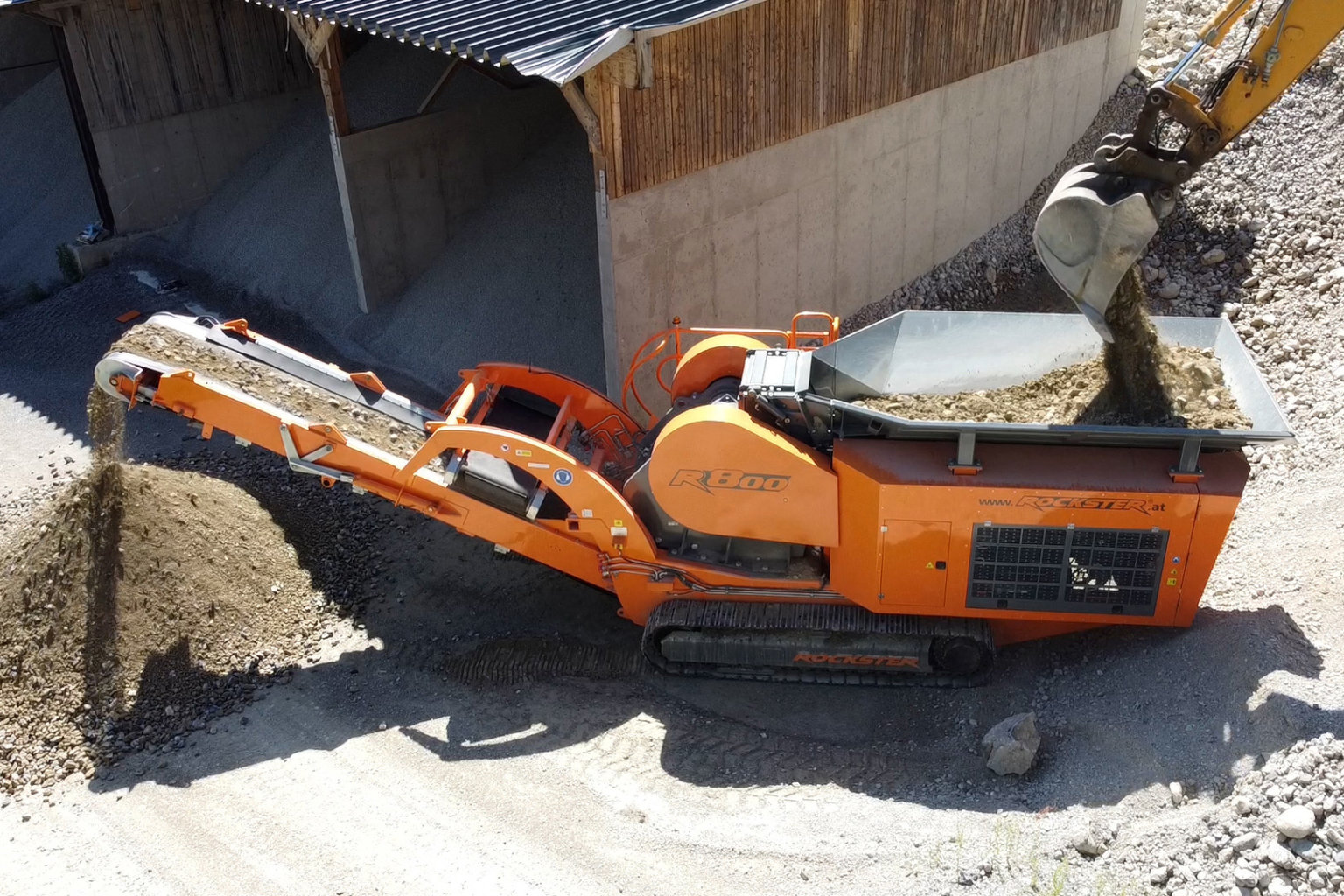 R800 crushing gravel that has already been mixed with fines creating the exact final product of 0/70 required by the customers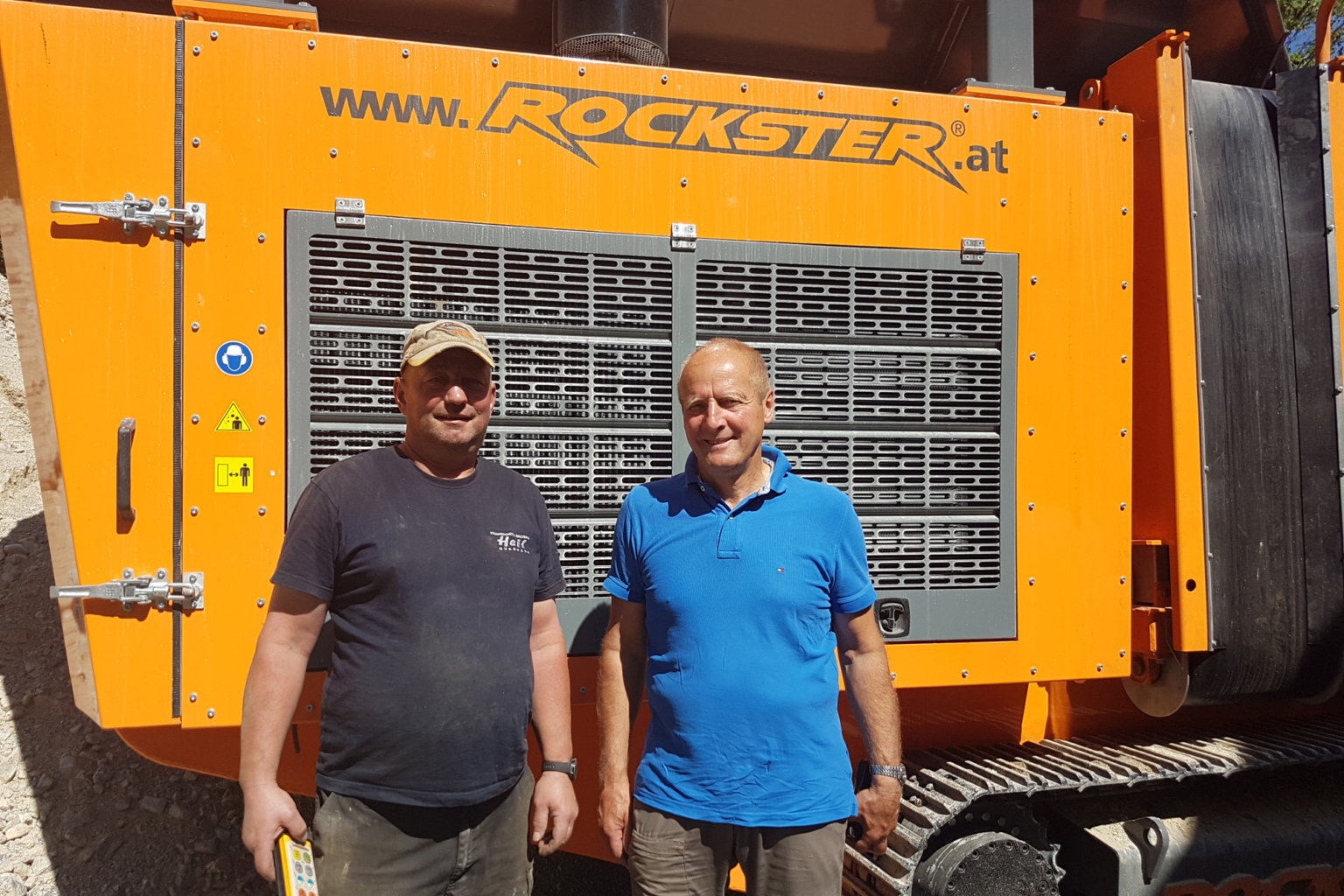 Gravel quarry manager Thomas Gruber (left) end owner Peter Happenhofer (right) in front of their new Rockster R800 jaw crusher