Recycling of reinforced concrete with the Rockster R800 to a size of 0-40.
On an area of 23,000 m² the old factory buildings of "KOMBINAT" in Voronezh need to be demolished. It is a grand project the new Rockster customer in Voronezh, a domestic private demolition company, which bought a new Rockster jaw crusher R800 in April 2019.
Company "Kombinat Stroitel'nykh Detaley" was the largest supplier of reinforced concrete products in the Central Chernozem region of Russia and mostly engaged in the manufacture of the railway tracks and track crossing for the railway infrastructure. Because of bankruptcy, the whole area is sold, and the old buildings and infrastructure needs to be demolished.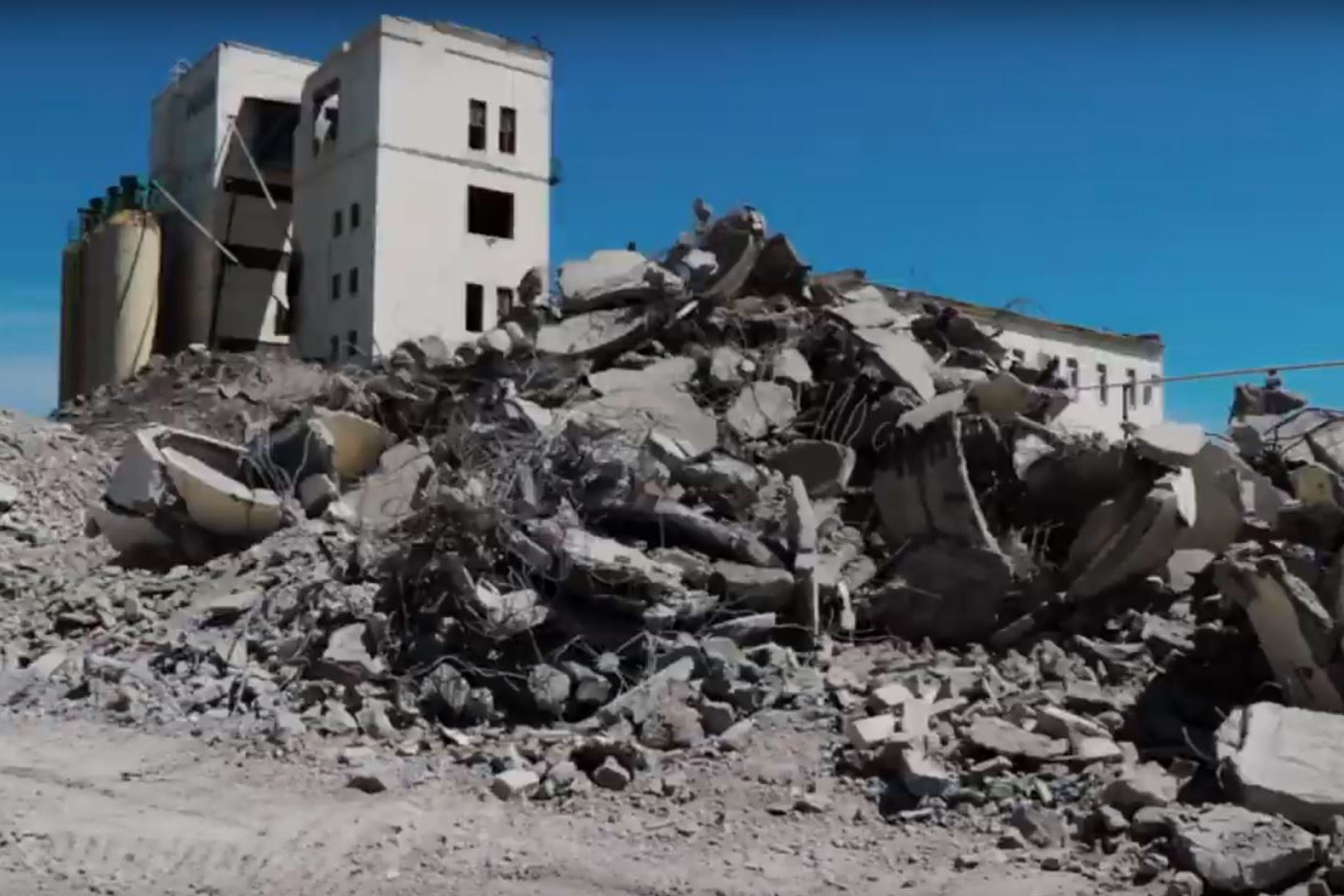 Selling the reinforcement as scrap metal is a profitable business.
Earn Money with Recycling
The Client had the choice either to hand over construction waste for disposal by paying of 150 rubles per cubic meter and additionally to pay for delivery to the landfill, or to produce rubble, which can be sold at an average price of 450 rubles per ton (about 6,2 €/t), and to hand over the reinforcement as a scrap metal. That is, either to lose at least 28 million, or earn 126 million rubles. The answer was obvious.
Why Chosing the Jaw R800
For final stage processing they use the Rockster R800 Jaw crusher with screening system which allows the customer to define the final fraction very precisely. Another important feature for this job is the magnetic separator, as the concrete is highly reinforced. "After crushing the material comes out already in the requested fraction size and ready for sale. The advantages of this crusher are compact transport dimensions and little weight that do not have special restrictions for transportation. An increased maintenance interval to 1000 hours, low service and usage costs thanks to little wear are further benefits," says Rockster Russia dealer Maksim Perminov.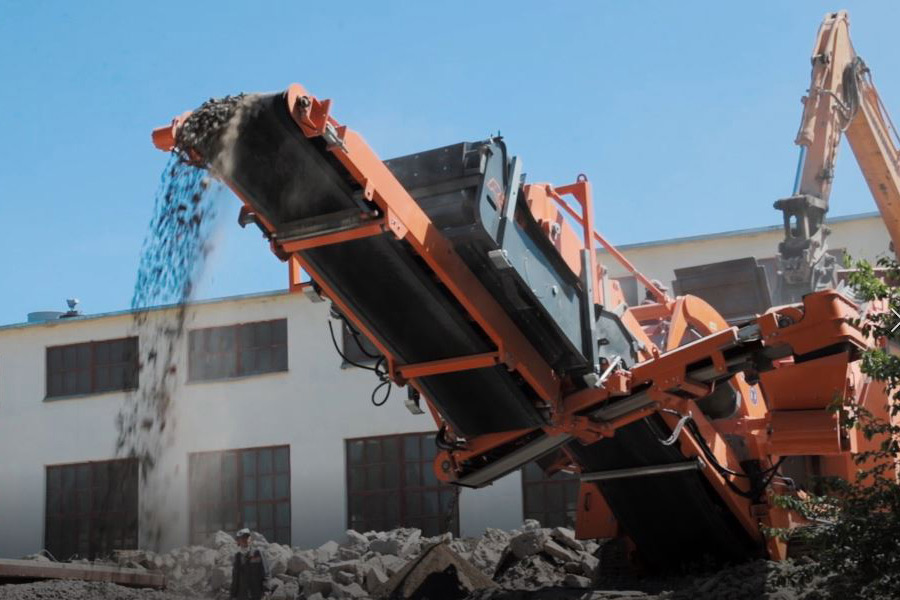 The R800 crushes about 100 m³ per hour of this concrete with sizes up to 1000mm
Great Material Flow Despite a lot of Reinforcement
The robust design of the machine is suitable for work on this highly reinforced concrete. Thanks to the 1.2 m long pre-screening, the fine, mostly earthy material is removed via the side discharge belt - placed in front of the crushing chamber - before the crushing process. The crushing chamber easily copes with the large amount of reinforcement. The magnetic separator separates the metal from the crushed material and withdraws it to the side. The side discharge conveyor placed before the crushing chamber removes very fine and mostly earthy material separated by the 1.2 m long pre-screening, so the flow of material and final grain quality are improved.